SPRING • SUMMER 2018 MENU SAMPLES
We are excited to kick off the Spring and Summer season at Dupree. This means lots of local, fresh produce and meats - the best the Bluegrass has to offer. We use ingredients that are responsibly sourced, whenever possible, with an eye to seasonality, quality and minimizing environmental impact. Please see below for some of our seasonal offerings.
SPRING/SUMMER 2018 MENU SAMPLES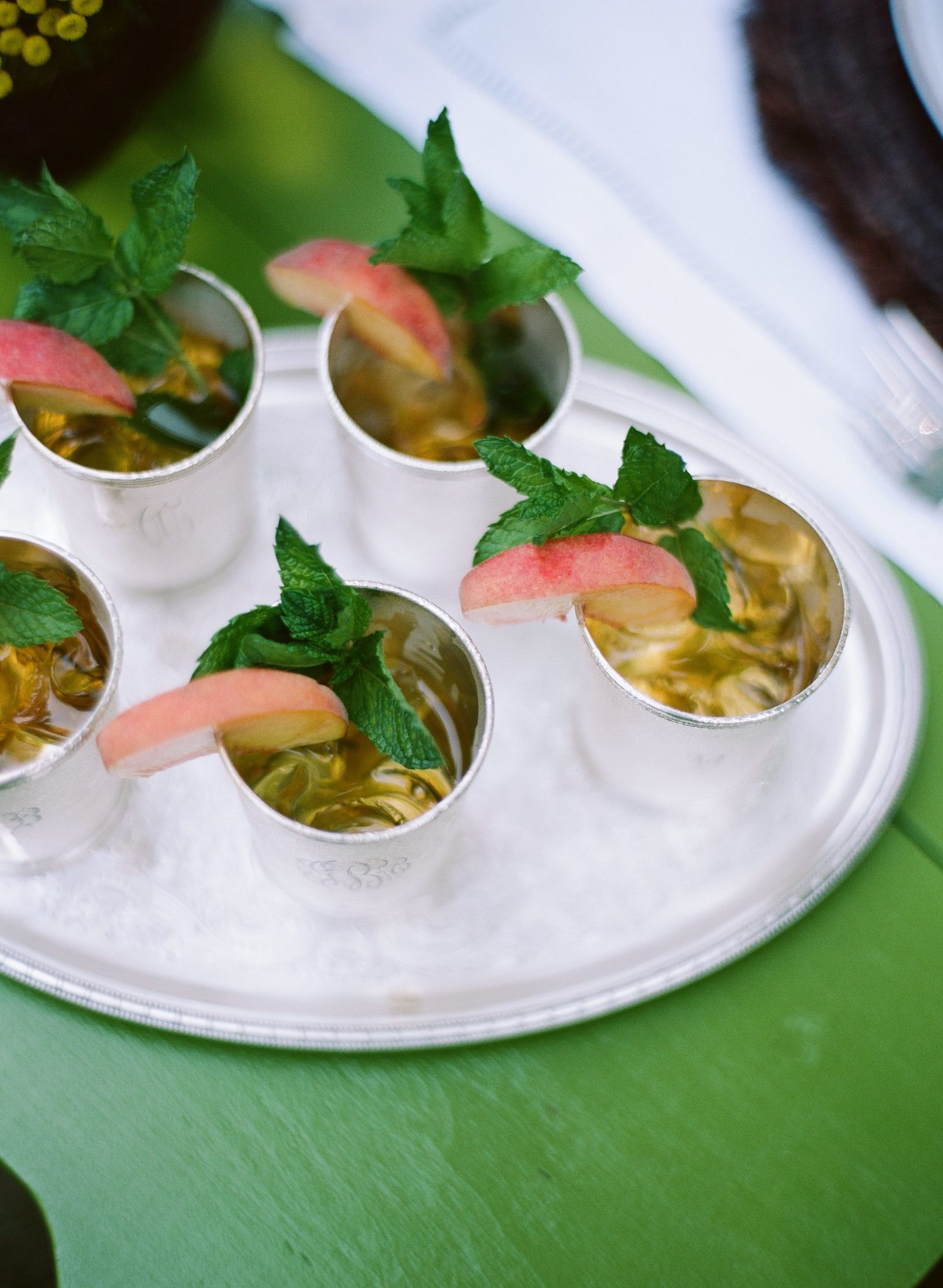 PASSED HORS D'OEUVRE OPTIONS
Country ham and corn cakes with pepper jelly and goat cheese
House cured salmon and benedictine canapés
Dilled biscuits with sweet pea spread and country ham
Carrot and cumin hummus in baby boats with mini pita chips
Sundried tomato tapenade stuffed baby potatoes
Creamy spinach and pickled mushroom empenadas
Fried okra with bourbon smoked paprika aioli
Bacon wrapped apricot stuffed with goat cheese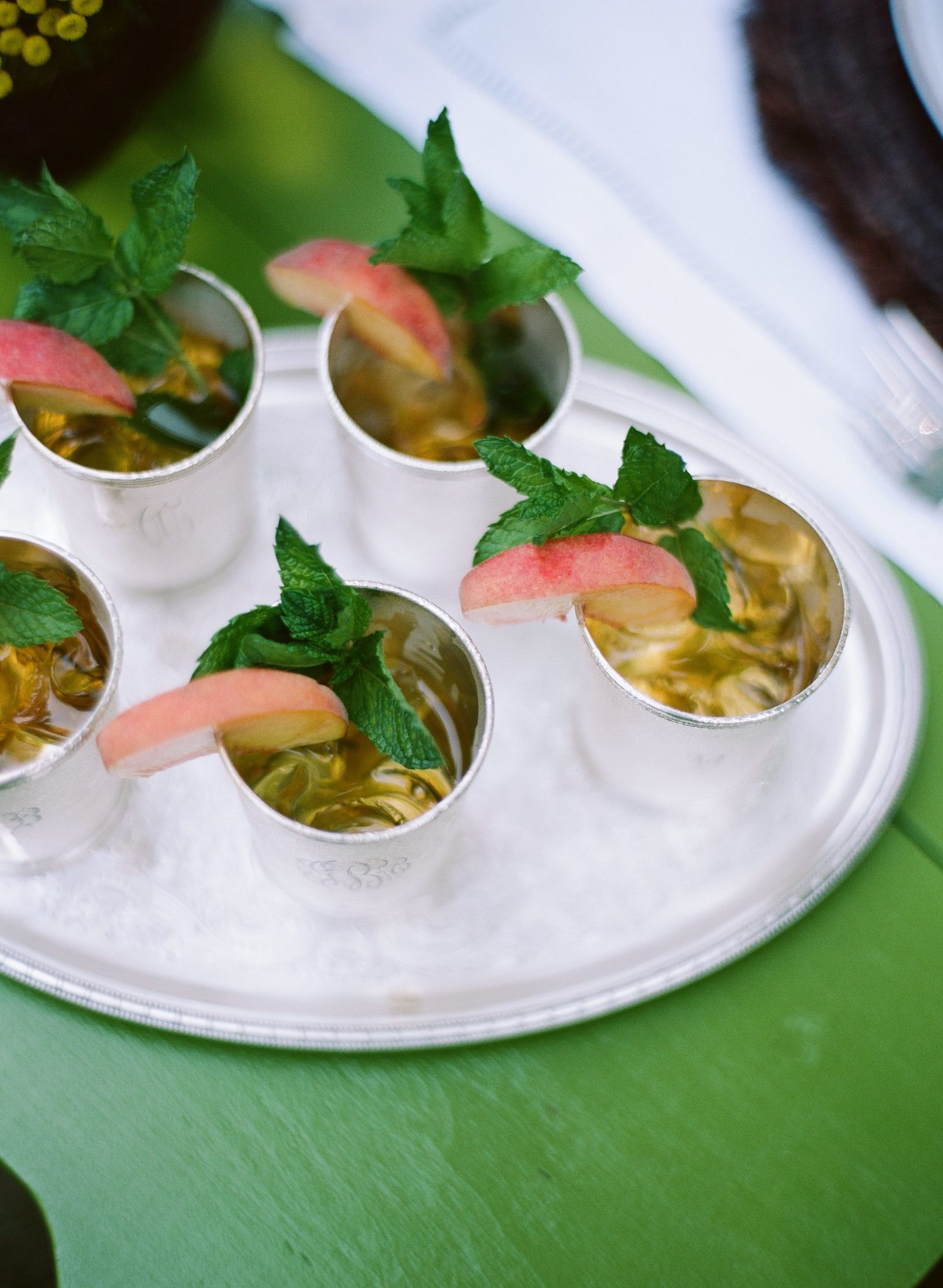 PASSED HORS D'OEUVRE OPTIONS
Beet brined smoked salmon with dilled dijonaise
Turkey burger slider with blackberry bbq and pickled red cabbage
Lamb lollipops with minted chimichurri
Spring radish cups with green goddess filling
Pan fried latkes with ratatoullie and goat cheese
Chilled kale artichoke and dill dip with whole wheat bread and crudités
Bourbon soaked peach upside down cakes, chocolate dipped raspberry meringue kisses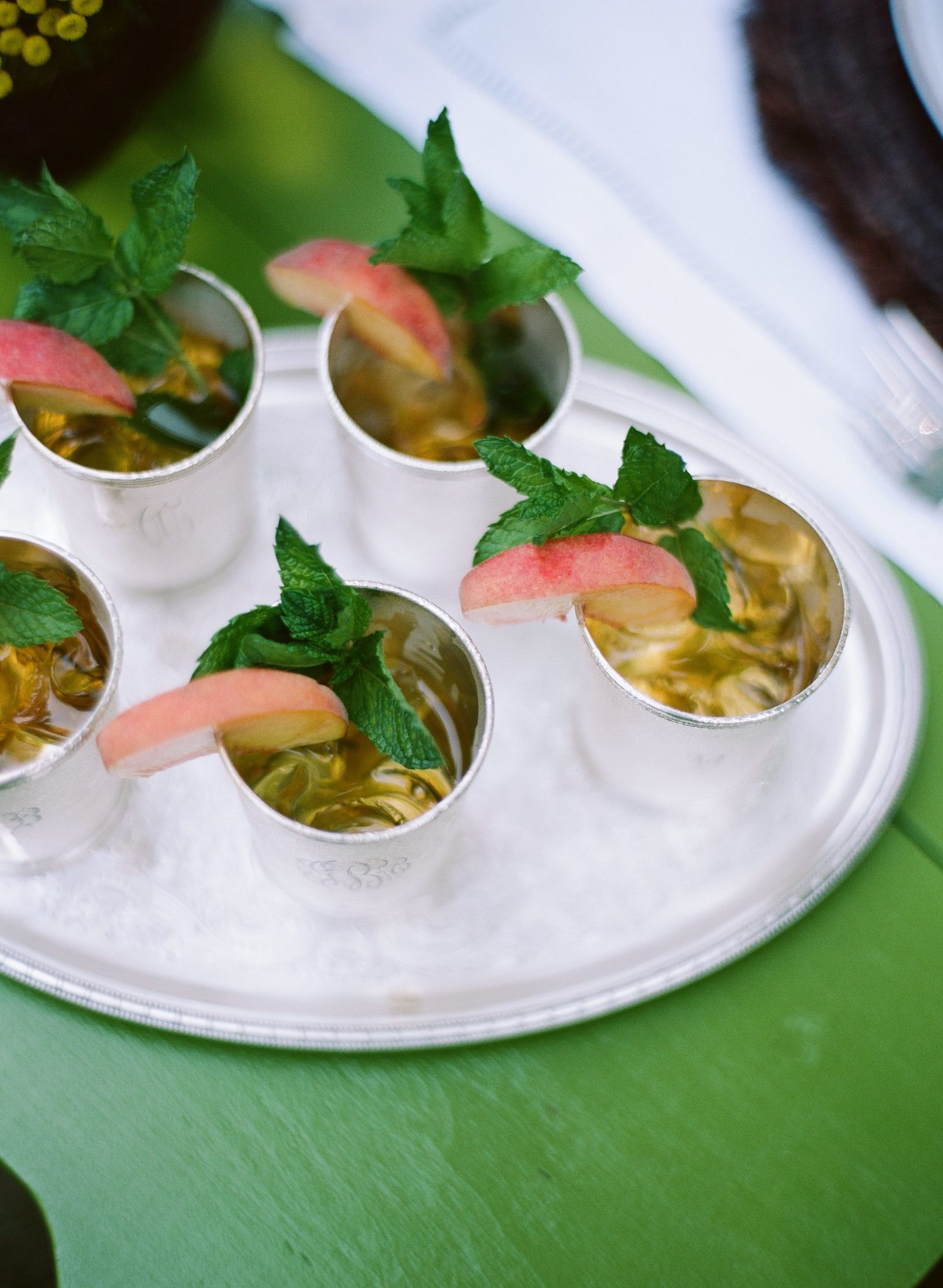 PASSED HORS D'OEUVRE OPTIONS
Baked goat cheese with balsamic and berries, sliced French bread and crackers
Green vegetable display with Muhammara
Lamb slider with pickled red onion and apricot aioli
Country ham and cream cheese wantons with house pepper jelly
Yogurt and smoked paprika chicken skewers with cucumber relish
Spinach and artichoke gougeres
Carrot cake parfait, mint julep shortbreads (bourbon shortbreads with mint icing)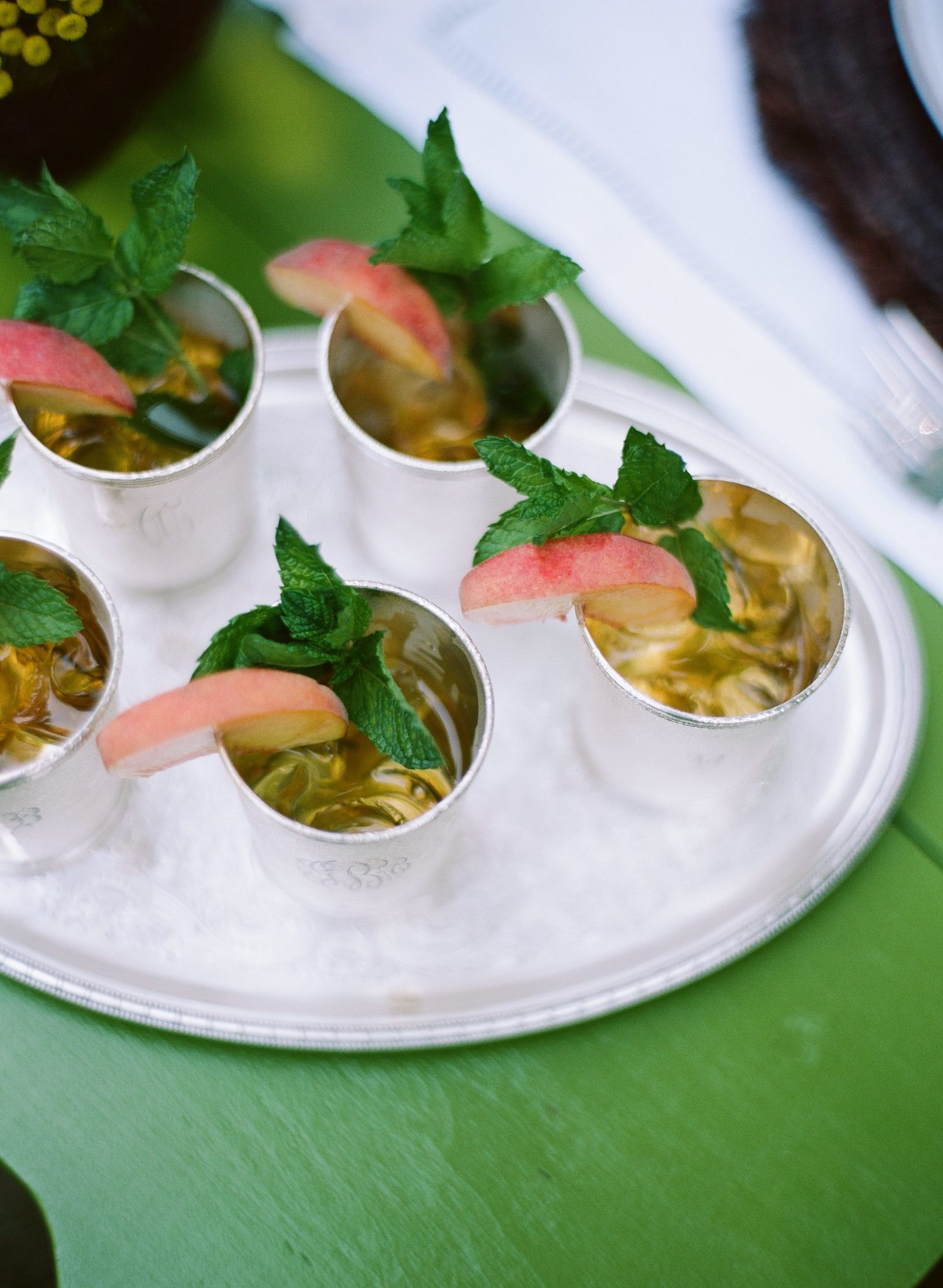 APPETIZER OPTIONS
Whipped ricotta with pea and mint pesto, sundried tomatoes and grilled crostinis
Grilled scallion and dill dip with sweet potato crisps
Smoked Salmon Slider with nori aioli and marinated cucumbers
Lobster and gruyere grilled cheese bites with herb butter
Other "chip and dip/sandwich bites"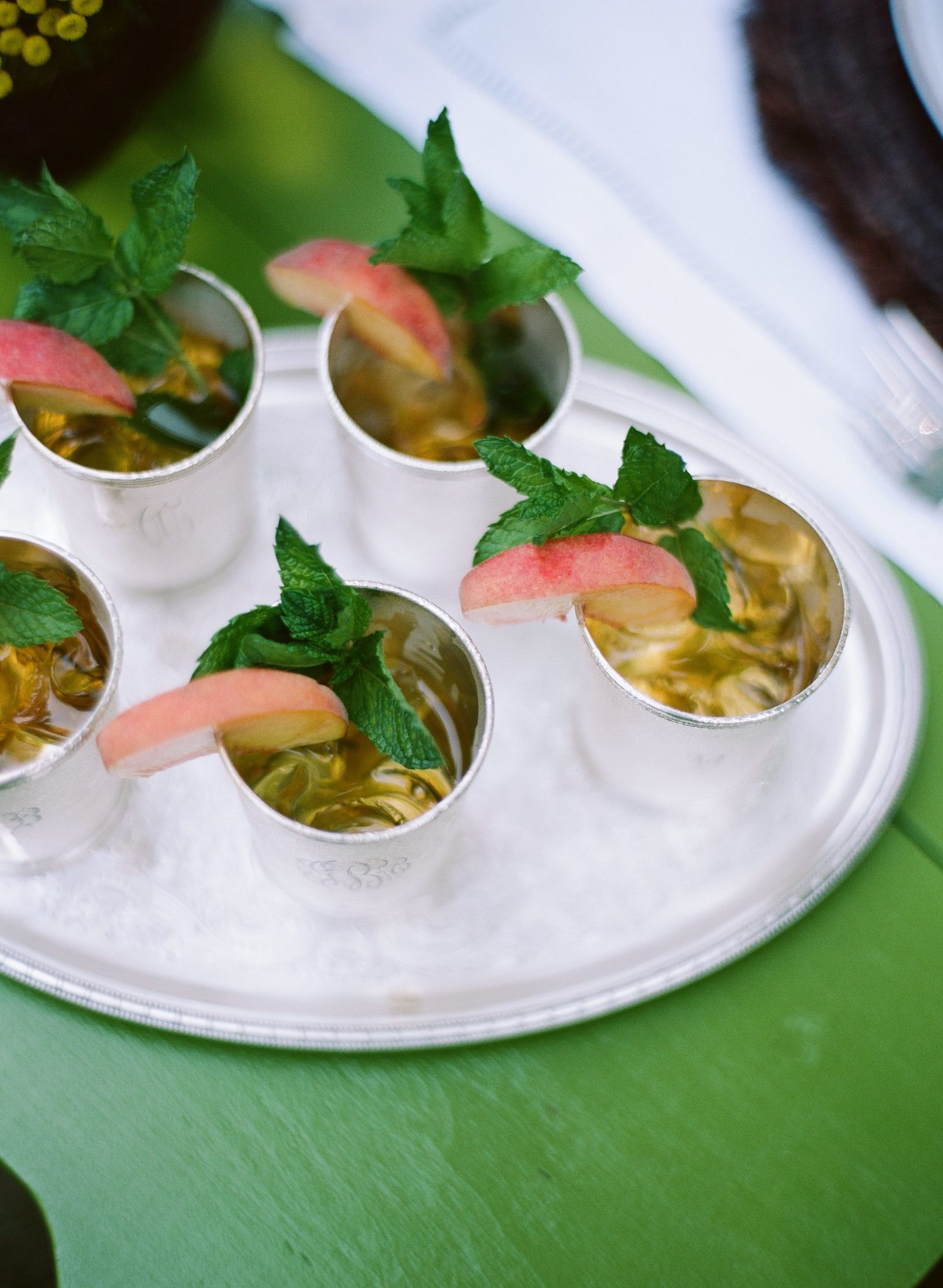 SALAD SAMPLE MENUS
Salads (plated or buffet)
(Spring)
Grilled romaine wedge with pickled vegetables, toasted nori, togarashi  and buttermilk vinaigrette (chopped romaine for buffet)
Marble potato and charred vegetable salad with radish, frisee, snipped chive and warm butter vinaigrette
Arugula with carrot ribbons and mixed beets with chili dusted almonds, local feta and curry/poppy vinaigrette
(Summer)
Charred corn salad with romaine, pickled fresno chilis, heirloom tomatoes, honey/lime Kenny's farmers cheese, creamy chimichurri vinaigrette
Chard and shaved kale salad with marinated zucchini and summer squash ribbons, tomatoes and lemon/sumac vinaigrette, goat cheese and crispy chickpeas
Traditional caprese salad with grilled peach, watermelon and herbs (buratta for plated)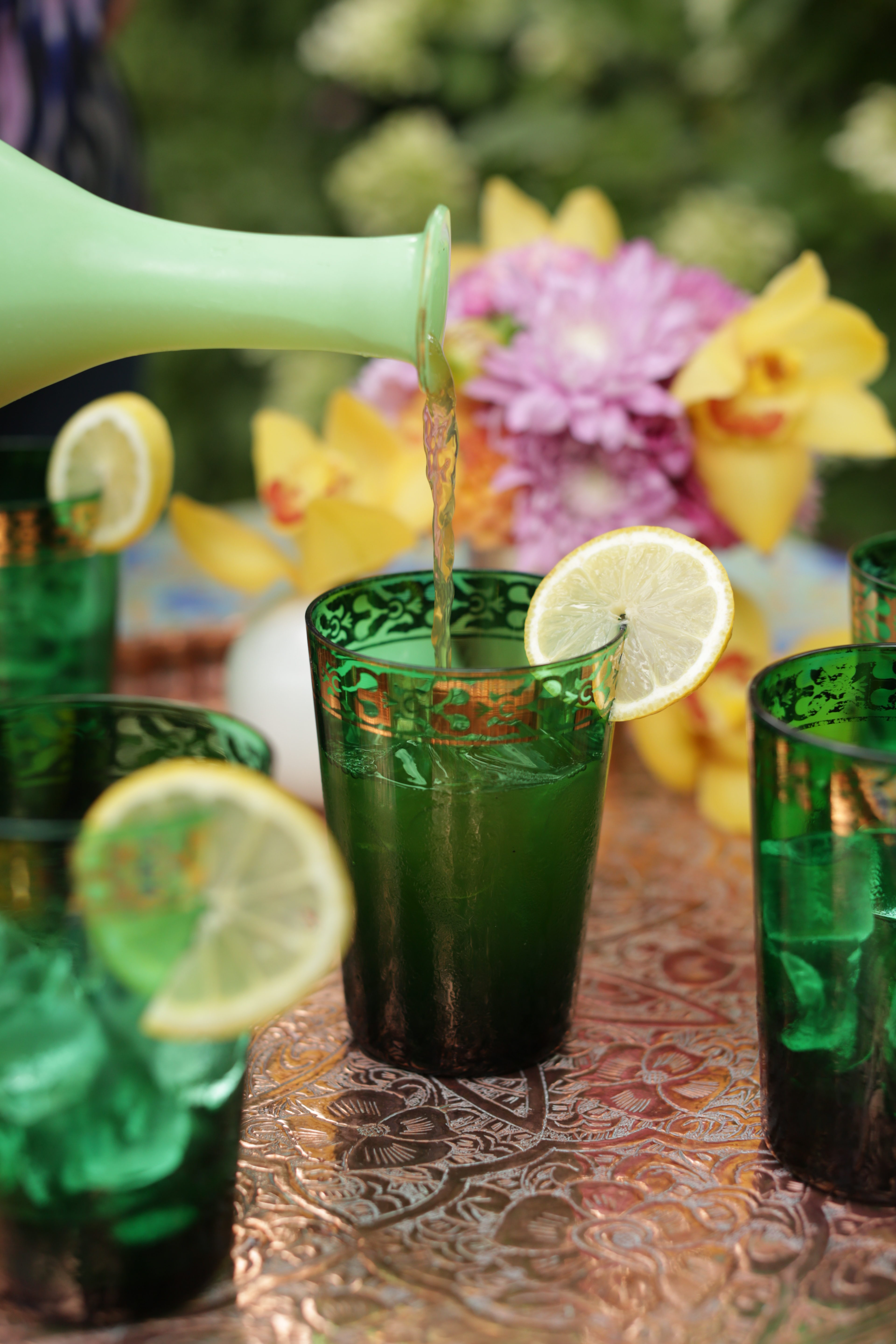 SPRING/SUMMER BUFFET OPTION ONE
BUFFET MENU
(includes salad/dessert)
Chicken thigh fricassee with mushroom, artichoke and chervil
Salmon filets with fennel mustard
Wild rice pilaf
English peas in tarragon butter or sautéed green beans with tarragon butter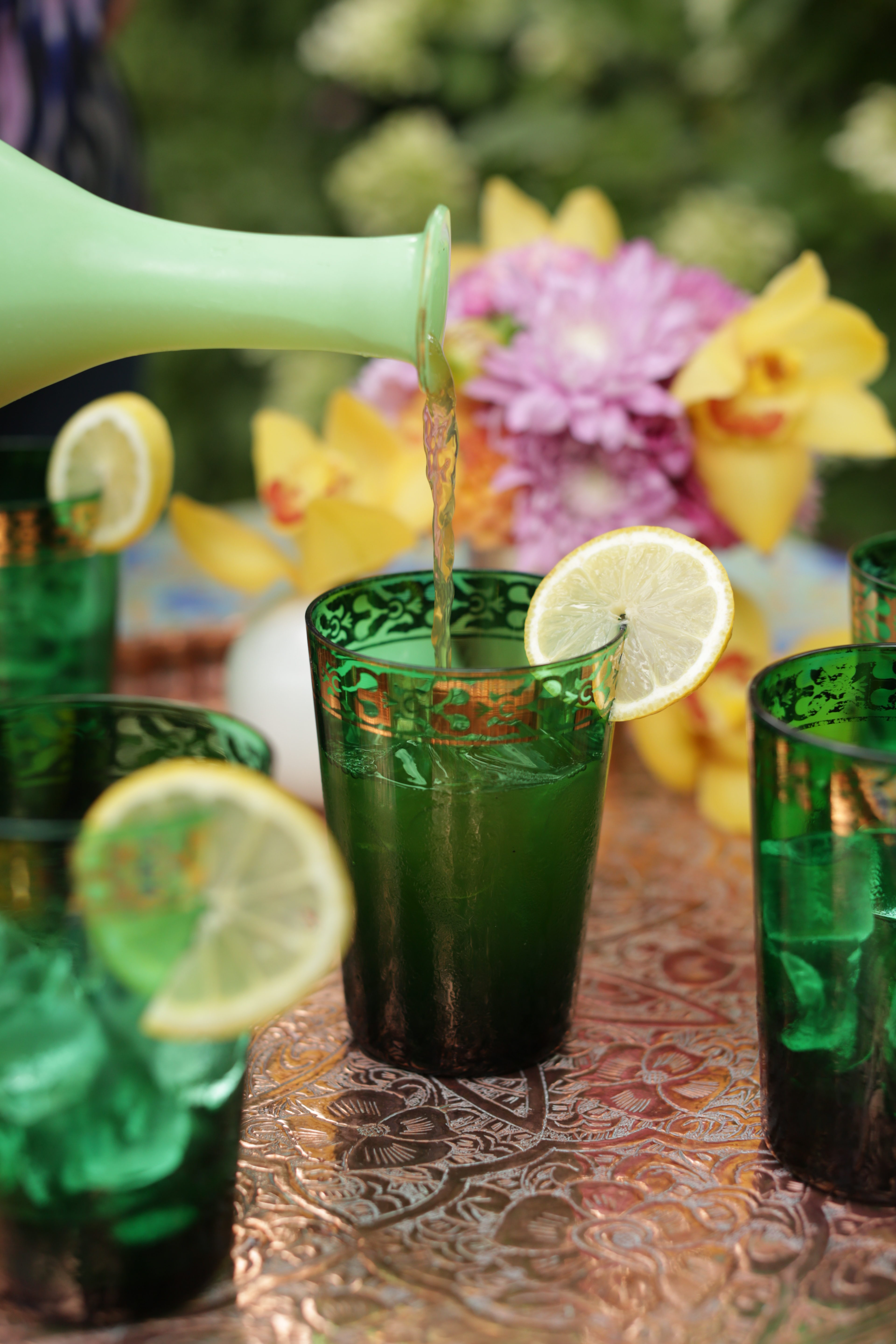 SPRING/SUMMER BUFFET OPTION TWO
BUFFET MENU
(includes salad/dessert)
Fried chicken breast (or pcs) with tender herb gravy
Sliced sweet tea pork loin with bourbon mustard
Smokey smashed potatoes with crème fraiche
Corn, edemame, and piquillo pepper succotash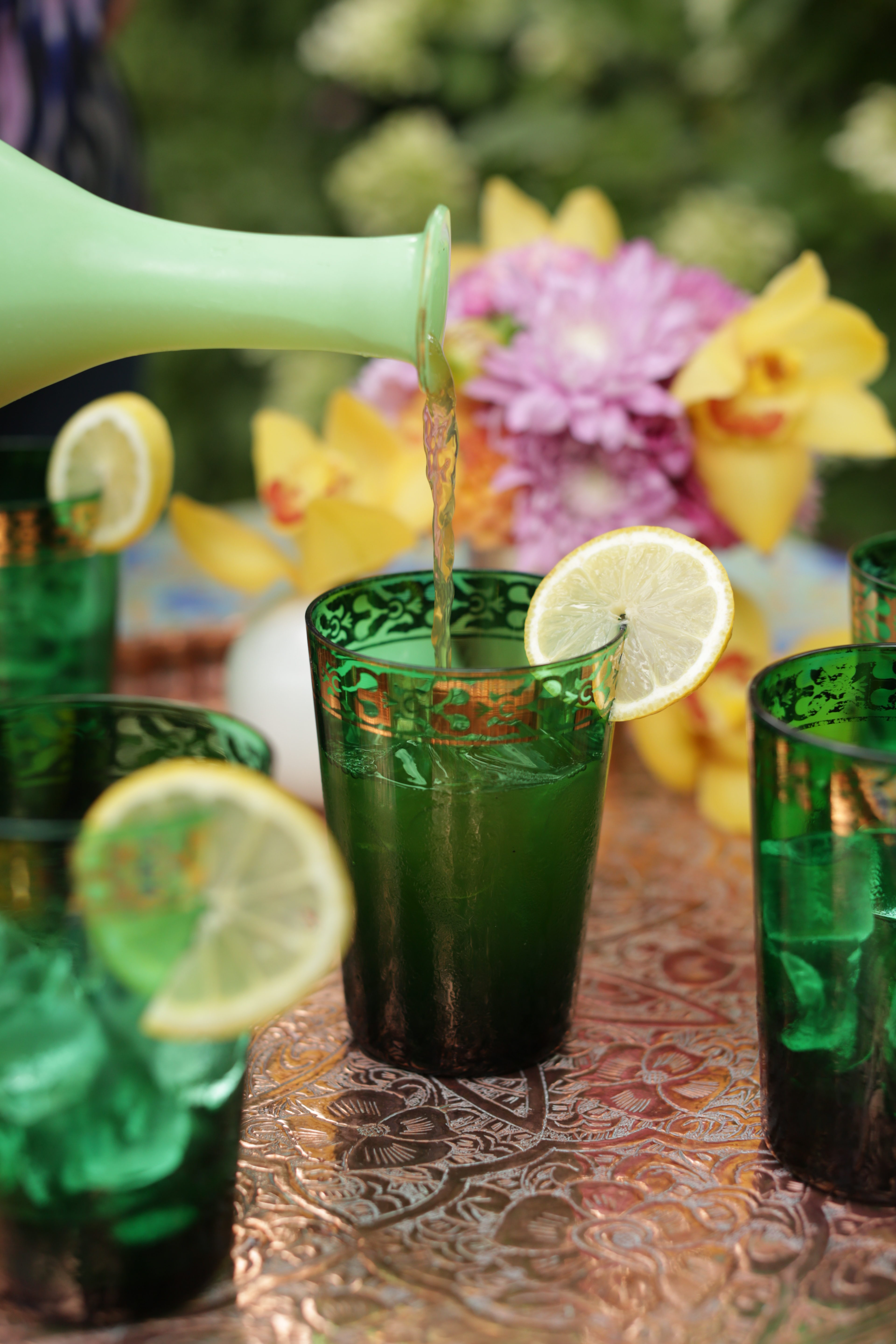 SPRING/SUMMER BUFFET OPTION THREE
BUFFET MENU
(includes salad/dessert)
Pickled brined smoked beef brisket
Bourbon honey smoked chicken
Alabama white sauce (buns optional)
Pimento cheese and chive grits soufflé
Wilted kale
Succotash
SPRING/SUMMER PLATED DINNER MENUS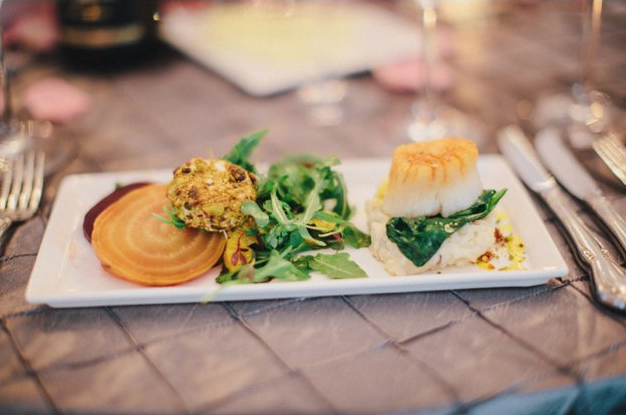 PLATED DINNER OPTION ONE
MENU
Steak (sirloin or filet) with lemon, parmesan, and spring onion butter
Sweet potato and melted leek gratin
Crisp haricot vertes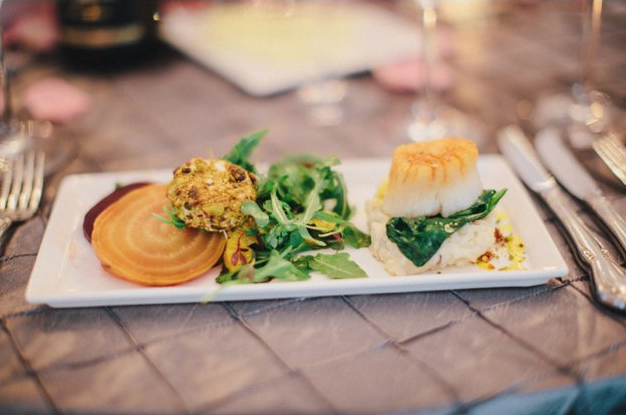 PLATED DINNER OPTION TWO
MENU
Marinated, French cut chicken with apricot romesco
Yogurt and turmeric roasted cauliflower
White bean puree and/or tender black lentils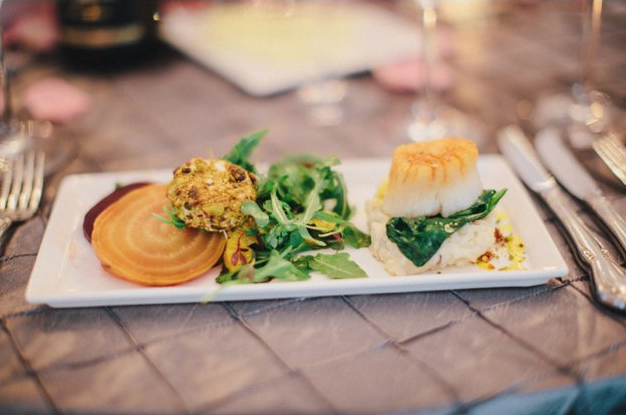 PLATED DINNER OPTION THREE
MENU
Beet brined salmon with caramelized fennel and pickled mustard seeds
Grilled cabbage
Herbed turnip/potato puree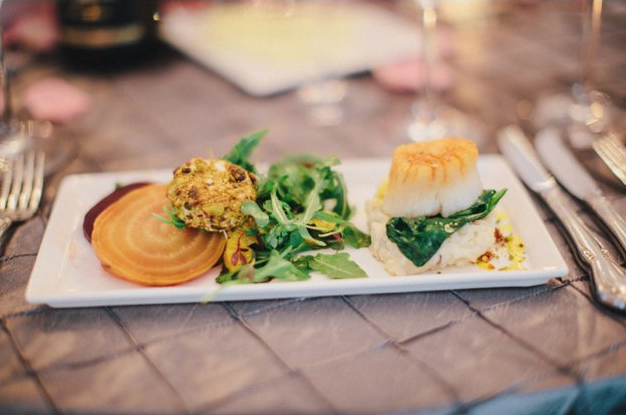 DESSERT OPTIONS
Pink lemonade crinkle cookies and Buffalo Cream cheesecake bars with bourbon caramel swirl
Bourbon peach tartlets with blackberry coulis, minted whipped cream
Strawberry/rhubarb (or summer berry) parfait -tender shortbread crumble with strawberry/rhubarb (or summer berry) compote, vanilla bean pastry cream and minted whipped cream